Uganda's five major telecom players; MTN, Airtel, Africell, Vodafone and UTL have four million unaccounted for subscribers according to the National Identification and Registration Authority (NIRA).
The information which was presented to parliamentary committees stated that out of Uganda's out of the 31.4 million subscriber numbers submitted to NIRA for verification, four million Sim cards cannot be linked to particular individuals or companies stated Uganda local media reports.
Though The Observer stated that Vincent Bagiire, the permanent secretary, ministry of ICT and National Guidance assured Ugandans that the ministry and NIRA were still handling the matter. He said the matter would be investigated to ascertain whether there is connivance between agents and telecom operators.
The statistics revealed that MTN was leading with 2.5 million 'ghost' SIM cards, Airtel- 941,000, Africell -542, 111, Uganda Telecom Limited (UTL) – 22,434 and Vodafone-1,435.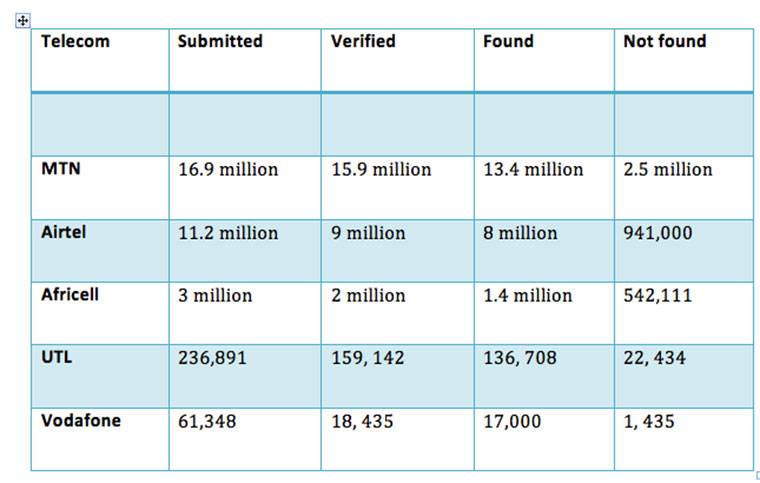 This information comes days before Uganda's deadline for SIM card deregistration – August 30 to be exact which was an extension from May 19 following requests.