The annals of Android are littered with one-and-done gimmicks that were originally hailed as the next big thing. Indeed, from slide-out game pads to built-in projectors, way too many Android phones have included features that never caught on. So, will the new Edge Sense feature in the HTC U11 meet a similar fate? Probably. But the U11 is still a great phone that's fun to use.
A more pocketable version of the ill-conceived U Ultra, HTC's newest flagship isn't just another spec'd-out handset with good looks and a great camera. The new Edge Sense feature lets you launch apps and actions by squeezing the sides of the phone. It's a gimmick for sure, but one of the funnest gimmicks ever to grace an Android handset.It's great to see HTC thinking outside the box, and with the U11, HTC is making a statement: Anyone can make a powerful phone, but remember when these handheld computers used to be delightful too?
Industrial design as a liquid asset
If you've ever seen a U Ultra in the flesh, the U11 will be instantly familiar. From the front, it looks exactly the same as the U Ultra, with the off-center camera, pill-shaped home button/fingerprint sensor, and extra-large forehead and chin. A textured power button is still unfortunately positioned below the volume rocker.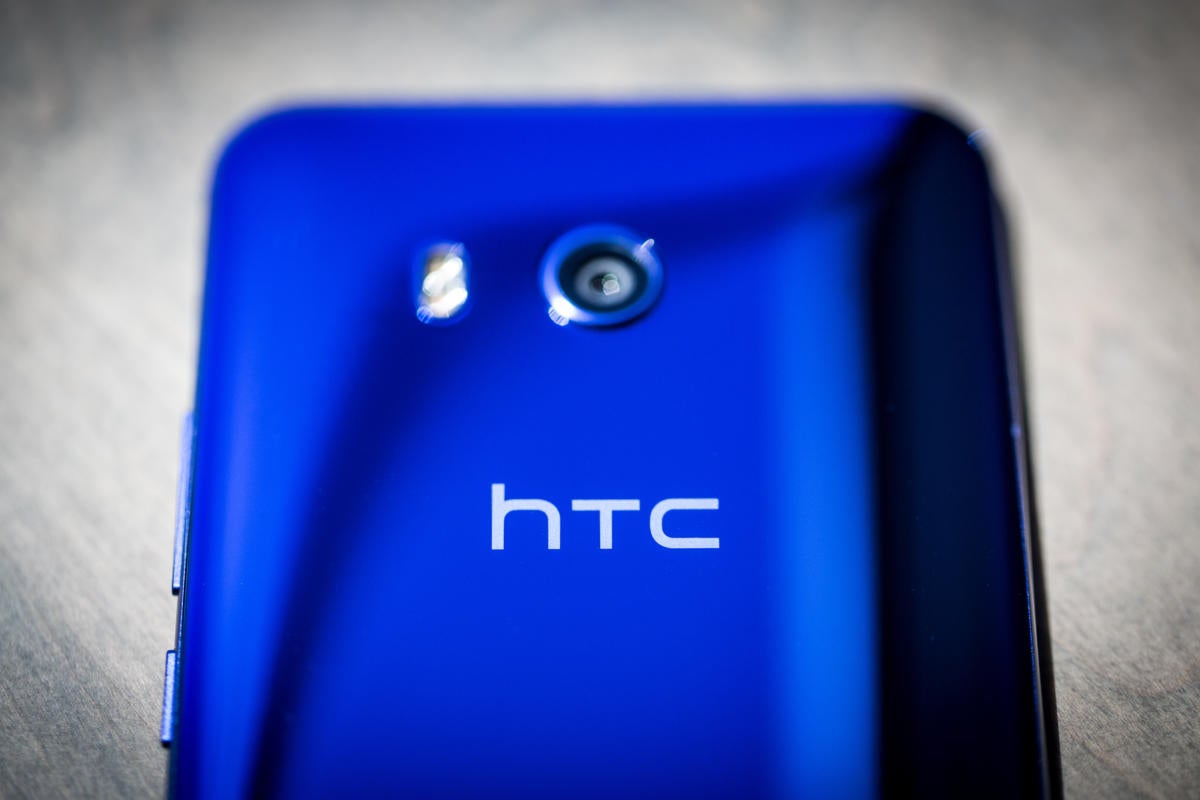 Flip it over, and the U11 is even more reminiscent of the U Ultra. The back plate uses the same "liquid" surface, which looks just as stunning as it does on the U11's big brother, despite the persistence of the microphone hole, which mars the liquid effect a bit. The Ultra's signature Sapphire Blue color remains and HTC has added an Iron Man-style solar red as well.
You'll find some other small design changes, like a round camera instead of a square one, a far-less-protrusive camera bump, and slightly less tapered edges. But HTC has fully embraced its new design language with the U11, putting all traces of the antenna lines and speaker grills of the HTC 10 and One M9 firmly in the past.